BUILDING THE HIVE SINCE 75
Eire Constructions was founded by Kelliher family patriarch Tom Kelliher, in 1975 in Terrigal NSW. From the beginning, Eire blazed a trail in innovative civil infrastructure solutions, specialising in Water and Sewer. In the year 2000, Eire underwent it's first transformative growth initiative, expanding into Port Macquarie and eventually Newcastle. Tom's sons Eamon and Tadhg Kelliher joined the group in 2005 and 2007 respectively, and the business went from strength to strength. Over time, Eire developed an enviable reputation for innovation and collaborative customer focused civil infrastructure solutions. Under the stewardship of Tadhg Kelliher, Eire established a board in 2019 and set about taking the business to another level.
A rebranding exercise and strategic plan was completed in 2020 along with the construction of a new head office facility at Port Macquarie.
Eire is now proudly embarking on our next stage of growth. A foundational element of this strategy is the Hive 5. We know at Eire that we are part of an ecosystem, and the sustainability and growth of our customers, staff, suppliers, community and industry will literally define our own success as a business. At Eire, our future involves answering one powerful question. How do we improve on our ability to deliver the risk mitigation benefits of a tier one, whilst retaining the heart and flexibility of a privateer?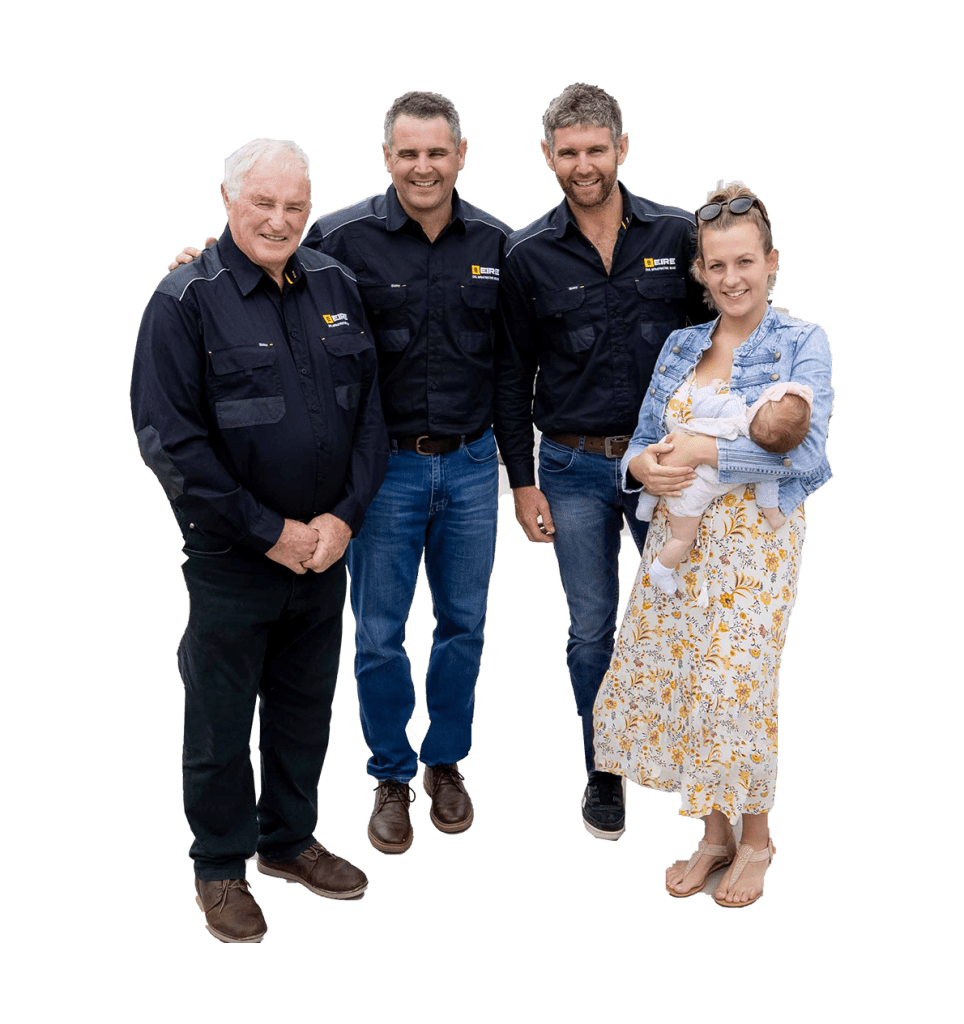 The key question is, how do we develop the muscle of a tier 1, and retain the heart of a privateer?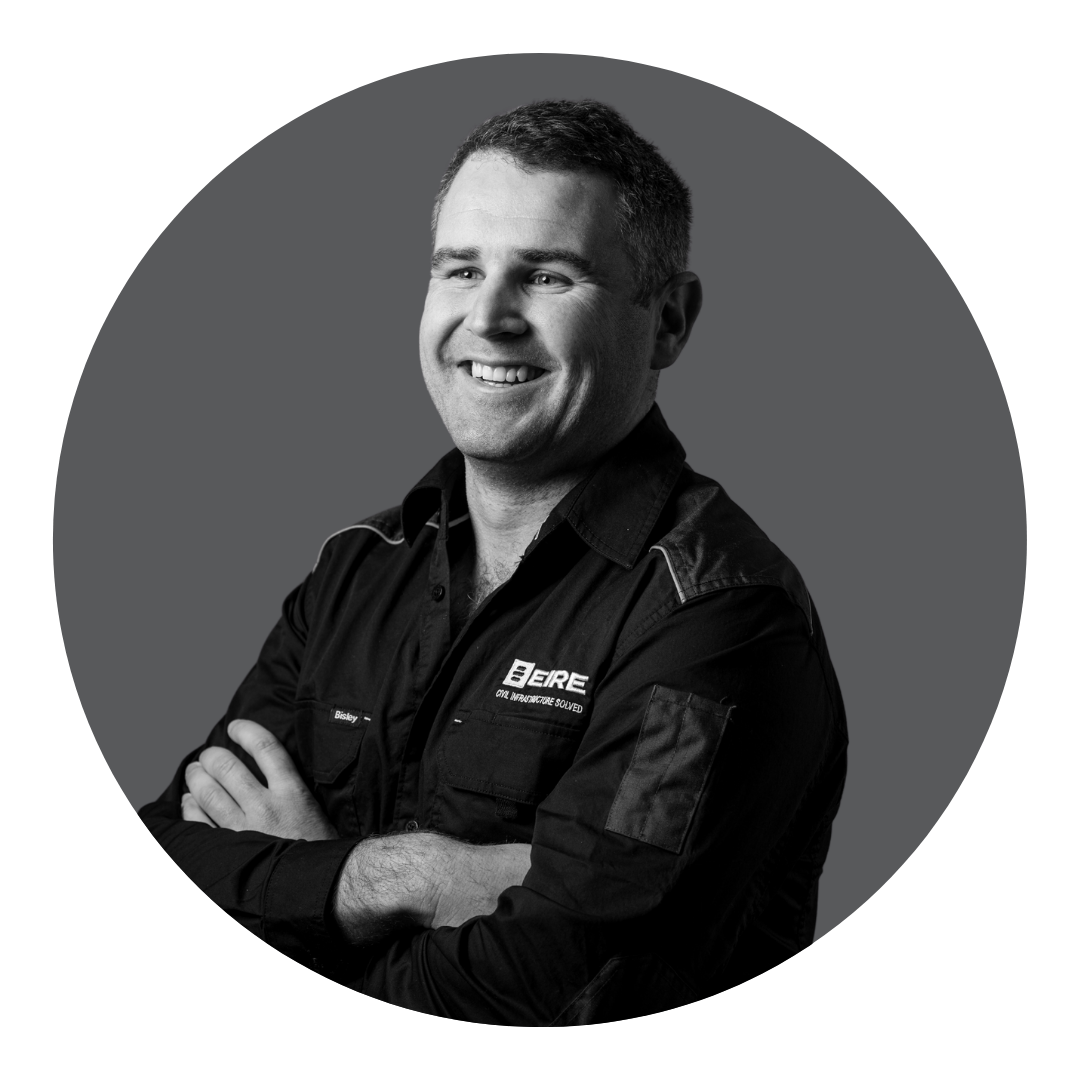 Tadhg Kelliher
Managing Director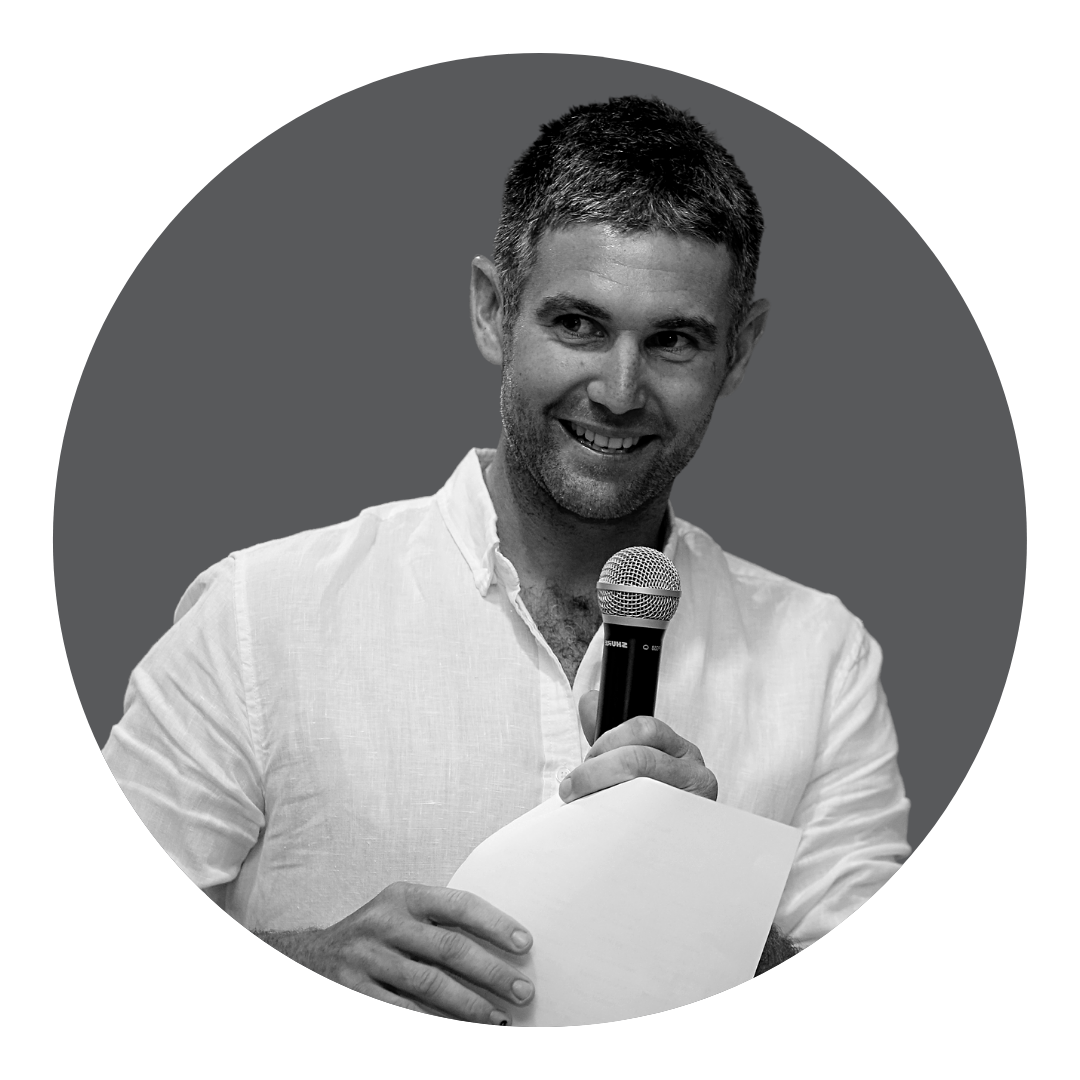 Eamon Kelliher
Operations Manager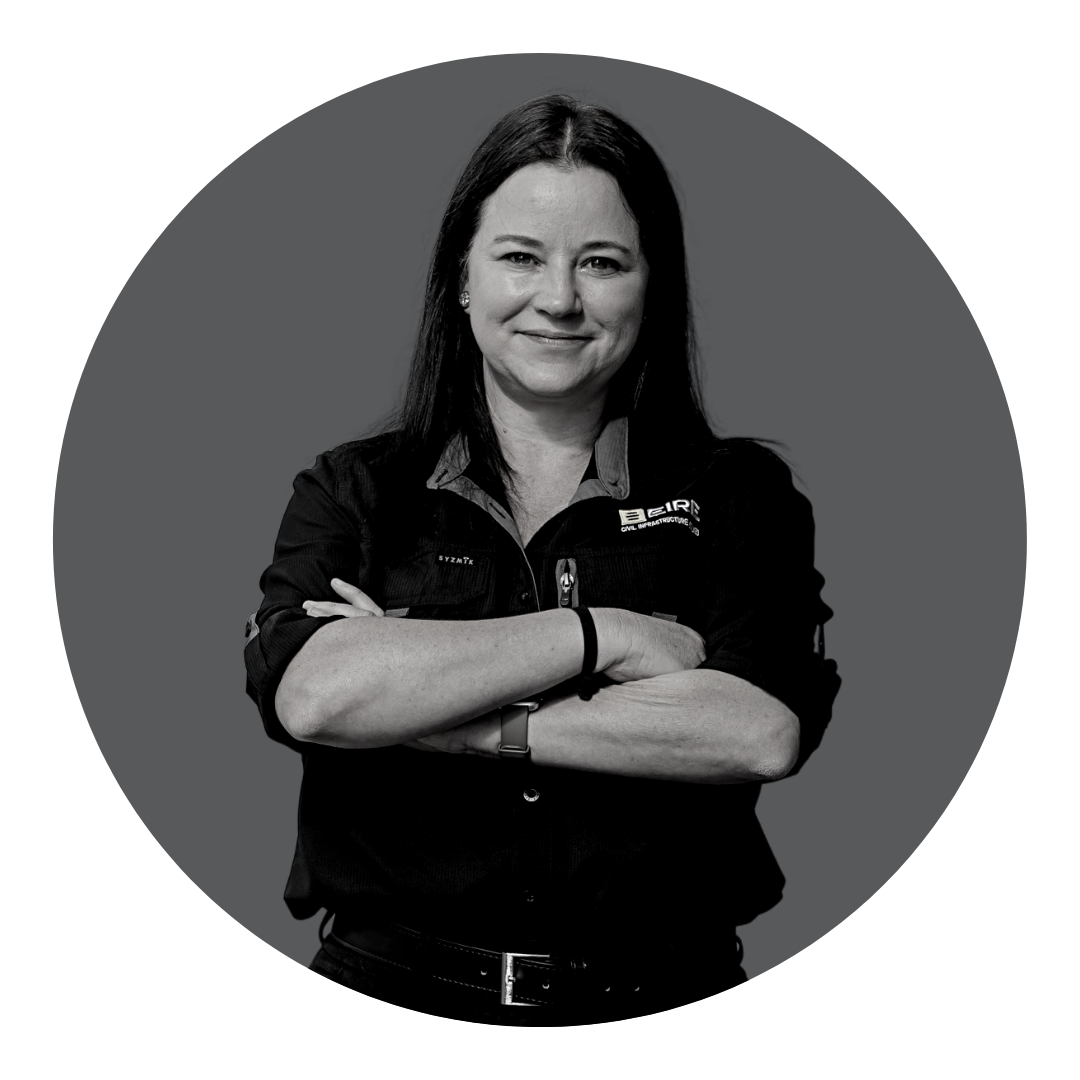 Lisa Evans
Chief Financial Officer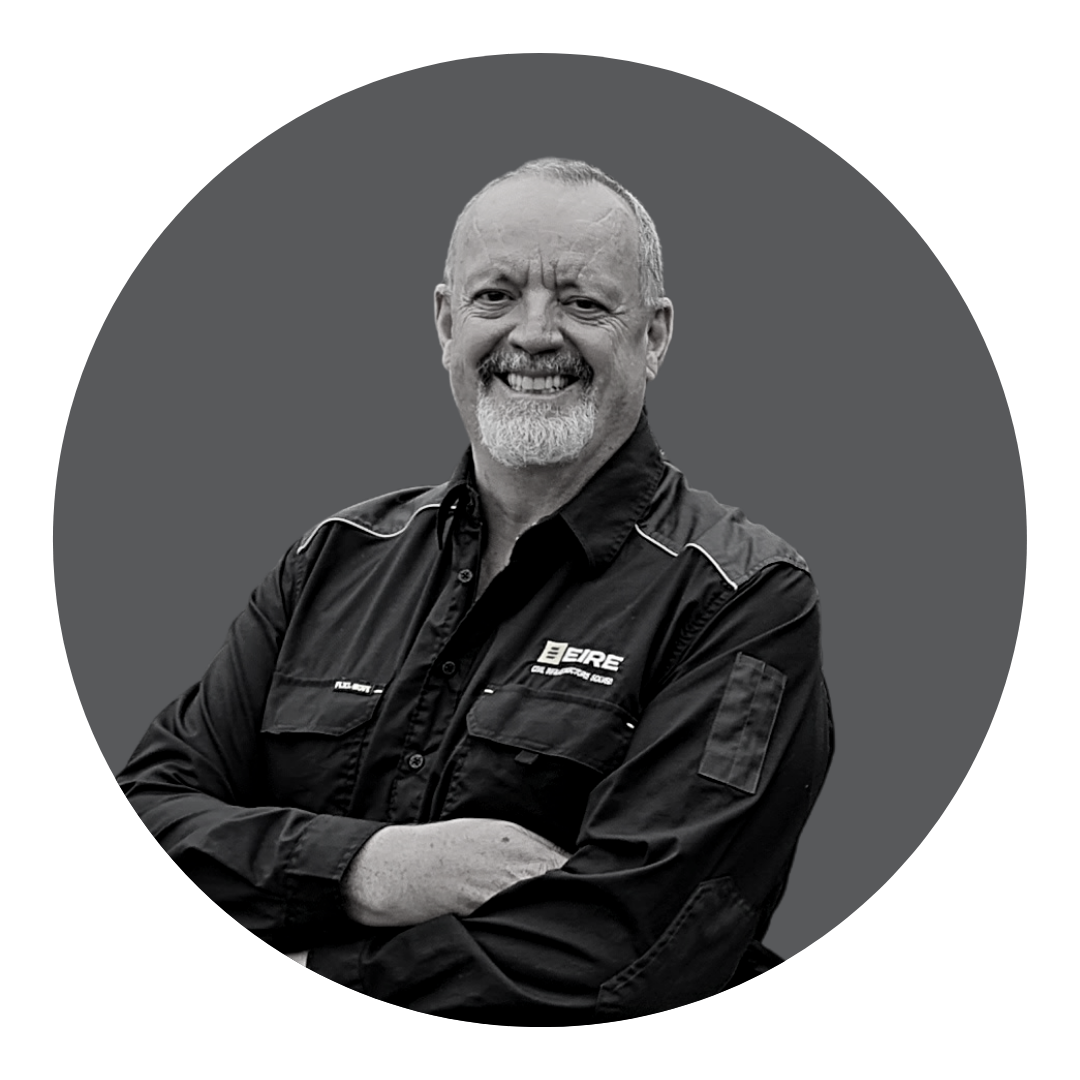 Ian Hutchinson
Chief Operating Officer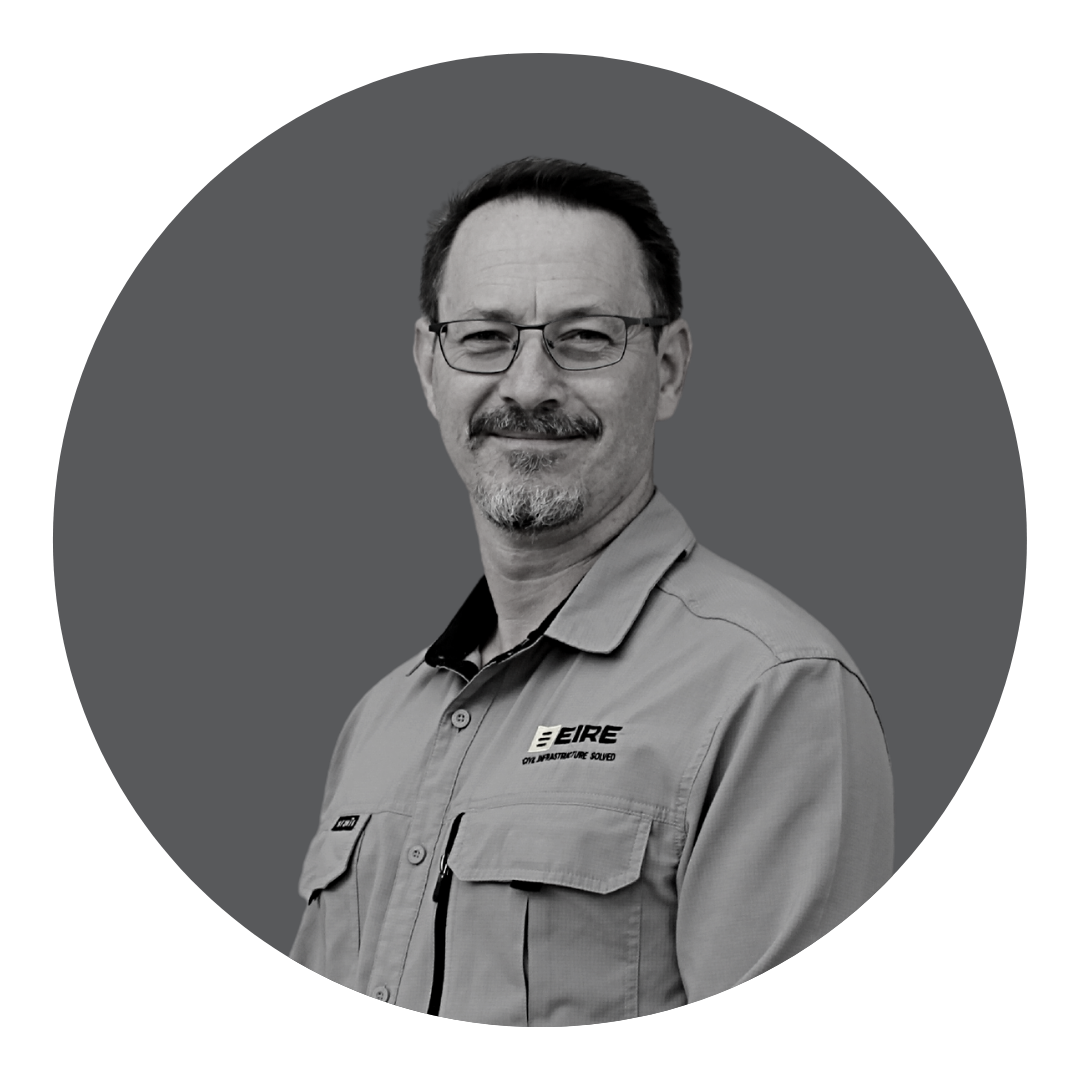 Trevor Heise
Mid North Coast Regional Manager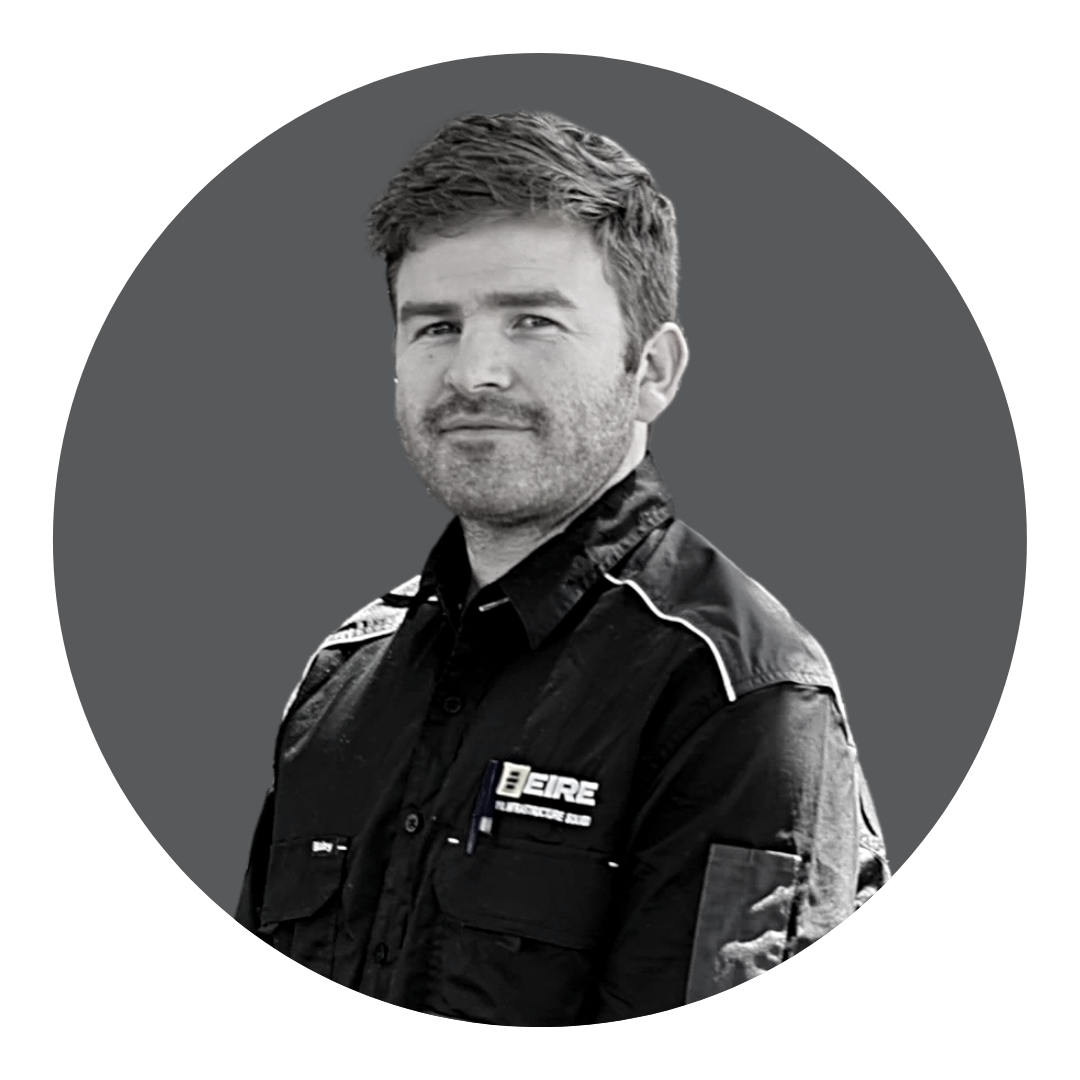 Darren O'Reilly
Hunter Regional Manager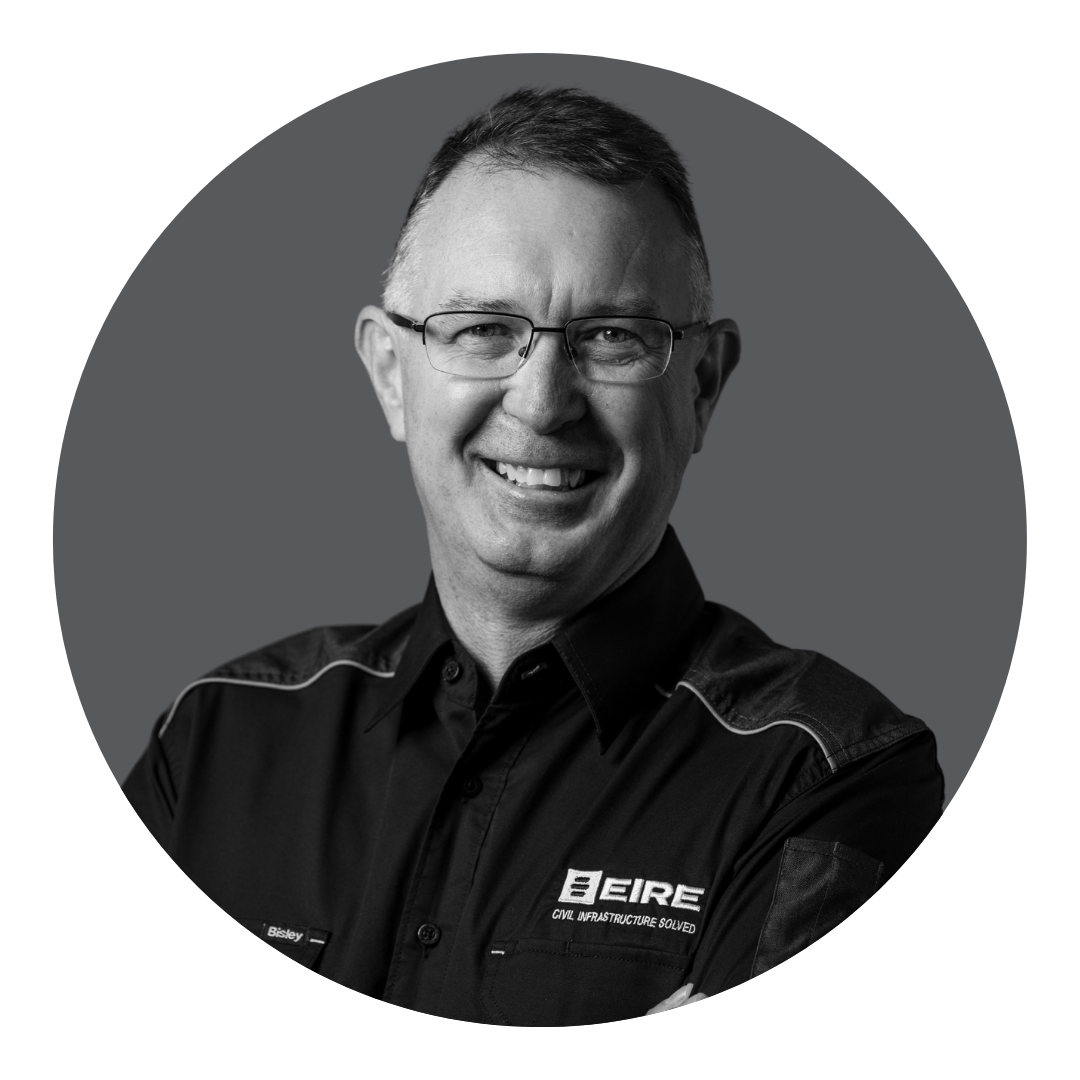 Gary Ryan
Estimating Manager

Gary has over 30 years' experience in the Civil Engineering and Construction Industry, working in the utilities sector. He is a highly driven estimator and excels in working on technically challenging projects.

Gary has a strong background in the civil industry including water and wastewater, tunnelling, boring, pipebursting, sewage pumping stations, underground electricity, substations, communications, gas and road rehabilitation.

Experience:

2020 – EIRE Constructions | Estimating Manger
2014 – 2019 Jonishan Pty Ltd | Estimating Manger
2013 – 2014 Kerway Asphalting | Business Manager

Managerial performance:

Proven ability in risk assessment and bid no bid, Bid Management – forecasting, reporting and financial management systems
Management of tender estimating resources and task allocations
Ability to develop & maintain on-going working relationships with suppliers, internal staff, key stakeholders and clients to resolve issues during the tender process and complete tender negotiations to contract award.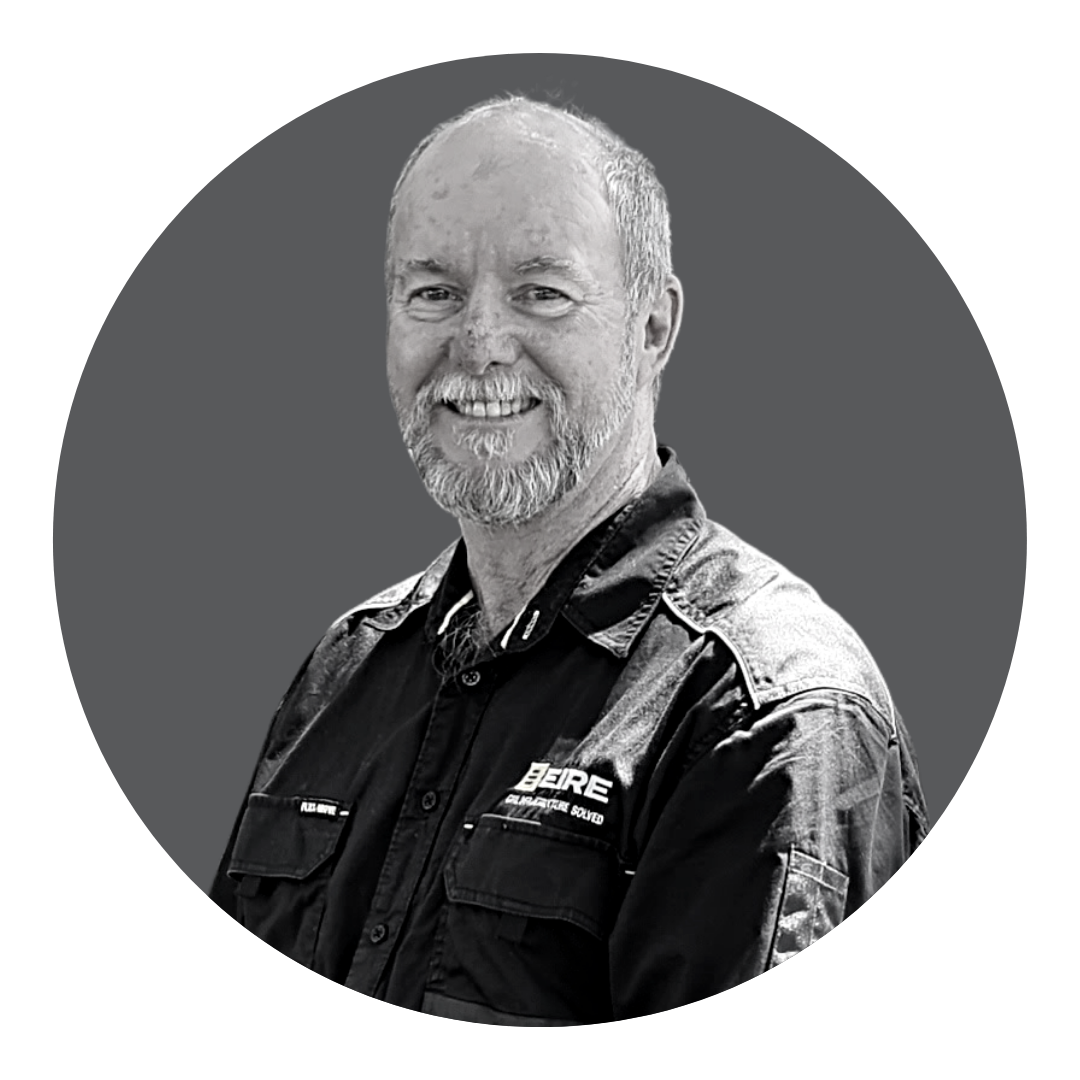 Steve French
Senior HSE Manager

Steve has changed the EIRE culture of compliance to focus on safety first. He brings the skills and expertise of a Tier 1 organisation to the EIRE way of working.

Steve brings decades of experience in health and safety to every EIRE project. With some impressive accomplishments in workplace safety, Steve has proven a method of promoting a "one culture" mentality to Health & Safety so that there is no room for ambiguity or compromise of understanding of OH&S culture within any Business Unit or Project.

In addition to having worked on large infrastructure projects, Steve is a true leader, committed to excellent communication and a superior level of teamwork.

Experience:

2021 – EIRE Constructions | Senior HSEQ Manager
2020 – 2021 Carpenteria Contracting | HSEQ Advisor
2017 – 2019 Icon Water Alliance | Zero Harm Manager

Achievements:

5-million-man hours LTI free on the US$1.8B Bengalon Coal Project in remote Indonesia
Achieved 2 Years, 3.75 million man hours LTI free for the Lend Lease Engineering Water Business Unit, comprising of 17 projects performed within Alliance Programs and Design & Construct Consortiums across Australia with a capital value of $1.76B.
Delivered an "Outstanding" KPI ranking for Health, Safety and Environmental, which was above the "Business As Usual" rating on the $188M Cleaner Seas Alliance Project, Cairns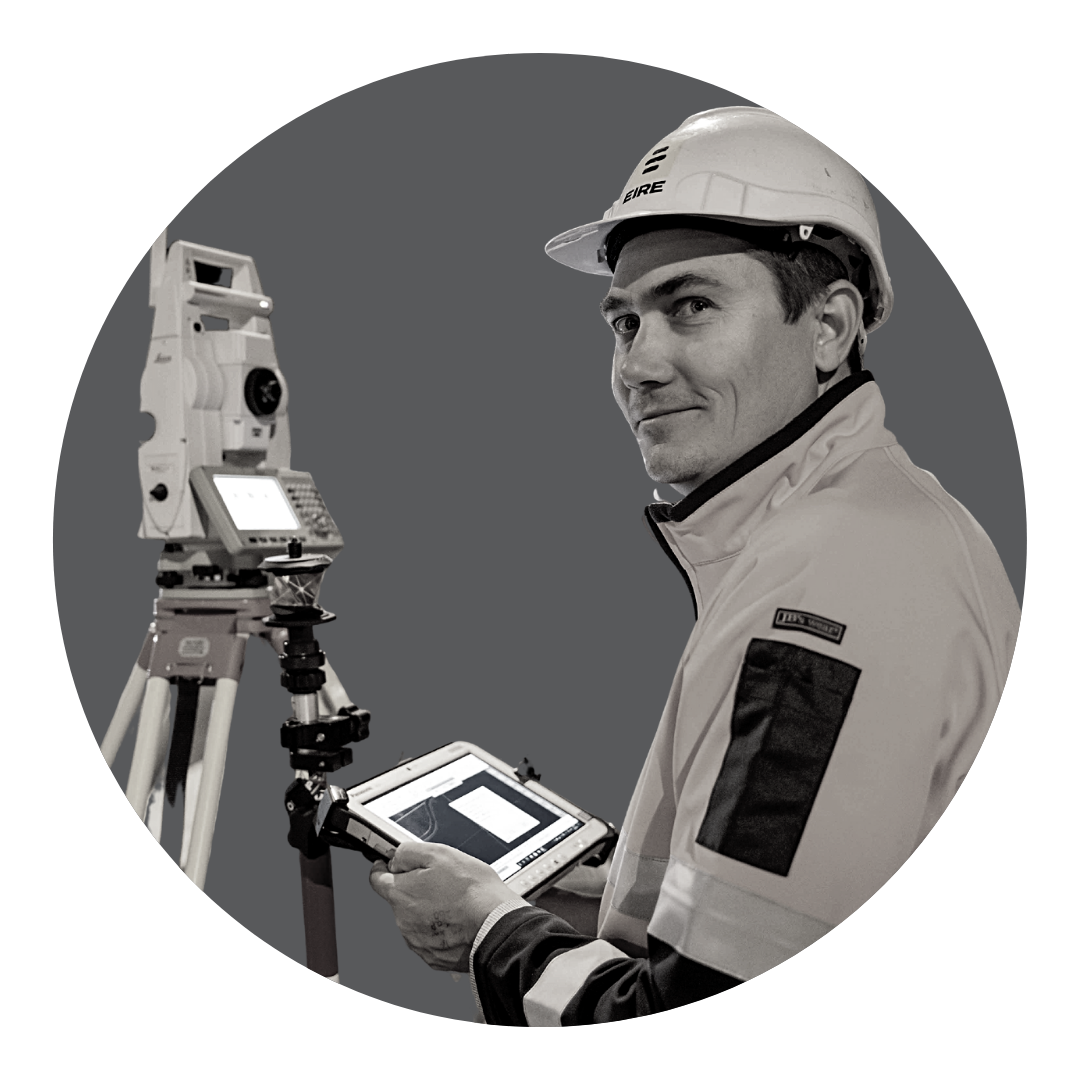 Ben Duck
Survey Manager

Ben's commitment to quality and safety makes him one of the best surveyors in the game. His survey modelling methods ensure every EIRE project is compliant with the highest standards. Since Ben started with EIRE, he has been implementing processes to make the most of our technology, ensuring we are operating at the industry's best.

Ben is dedicated to ensuring our clients are always getting good value for their money. He is results-driven and brings a great deal of technical knowledge to our management team.

Experience:

2020 – EIRE Constructions | Survey Manger
2017 – 2020 VTF Engineering | Survey Manager
2014 – 2017 Acciona Ferrovial JV | Survey Manager

Project Highlights:

Pacific Highway Upgrade Complete | Project value $4.9B
Warrell Creek to Nambucca Pacific Highway upgrade | Project value $550m
Kundabung to Kempsey – Pacific Highway Upgrade | Project value $230m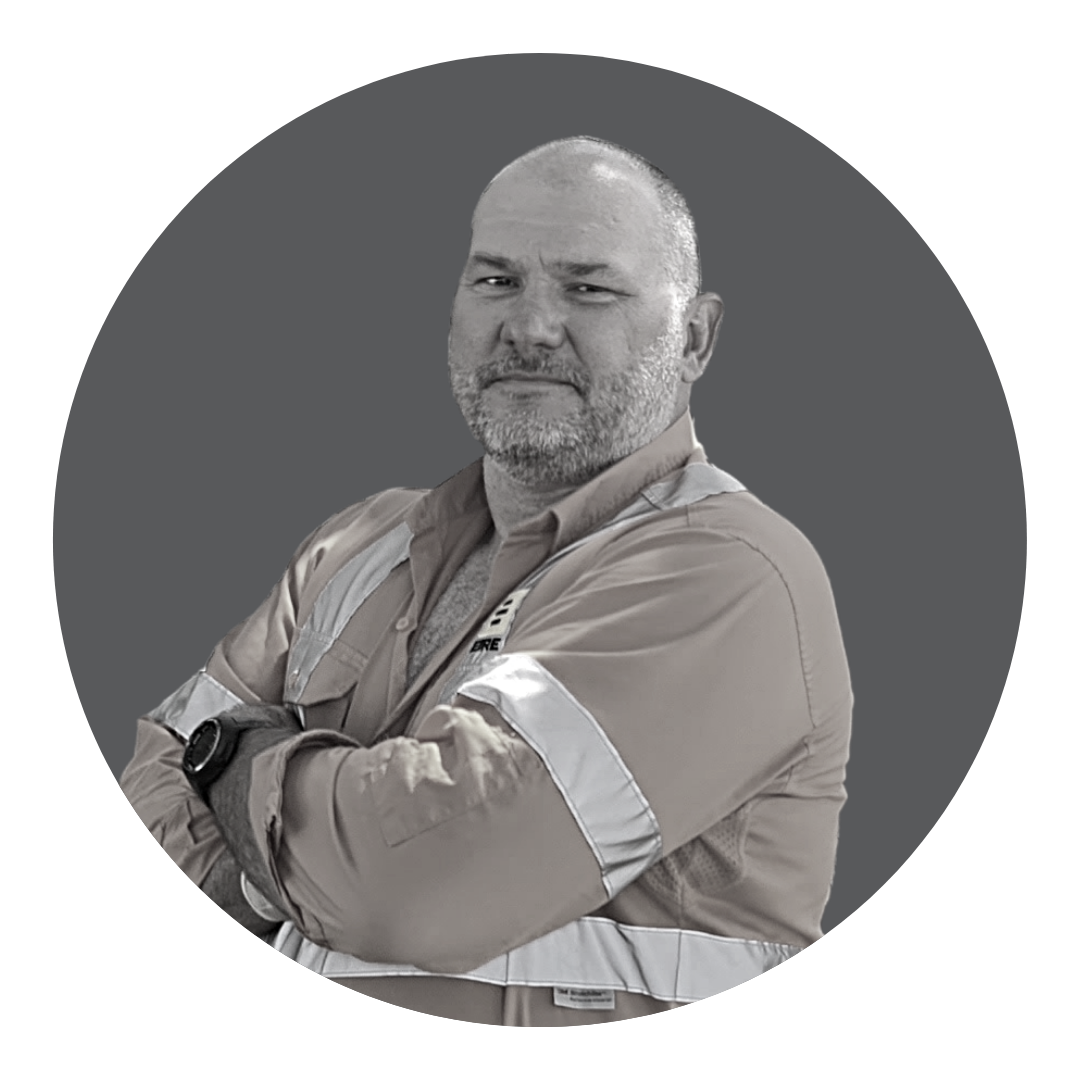 Richard Beker
Quality Manager

Richard was brought into the EIRE fold to revolutionise how we look at quality.

"We've always done it this way" and "the client isn't interested" aren't things you'll ever hear him say. Richard makes a point of knowing where we need to go, and then creates the systems and processes to get us there.

He's not about increasing paperwork and endless meetings – Richard's approach to the way we work ensures that we take the most efficient road each and every time, saving our clients both time and resources.

Richard is here to help us learn from every experience, his continuous improvement strategy provides our team with the learning tools that help us grow with every project.

Experience:

2021 – EIRE Constructions | Quality Manger
2018 – 2020 Lendlease Engineering | Quality Manager
2014 – 2018 CPB Contractors | Quality Manager
2011 – 2014 ABI GROUP | Quality Manager

Project Highlights:

West Connex 3A | Project value $1.1B
Oxley Highway to Kundabung | Project value $800m
Martin Place Metro Station | Project value $300m